Lightweight, intelligent, automated, multi-functional crane is the development trend of workshop overhead crane, which can greatly save manpower and save plant construction cost.
The workshop overhead cranes all can be loaded with intelligence function, through the software control to enhance material handling controllability in the production process, the operators will control over the cranes to get the job done more easily.
The automatic smart workshop overhead crane can provide Sway Control which limits load swing, Snag Prevention which can automatic stops the crane when hits an obstacle, Assisted Load Turning Function which reduces side pull, Protected Areas Function to help improve the safety of the workshop overhead crane working area, and Inching Function to improve the accuracy of the final load positioning.
As technology grows, workshop overhead cranes will continue to innovate and accept any customer challenges based on customer needs.

Single girder overhead crane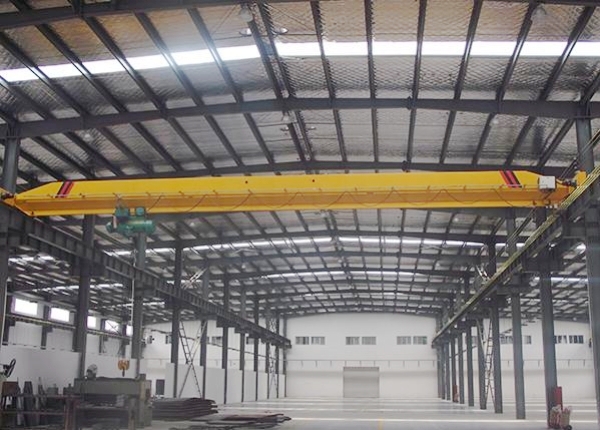 Double girder overhead crane