Overhead bridge crane structure mainly include Steel structure, Transmission mechanism, Electrical systems, The main components, Optional device.
1. Steel structure: Main beam, end beam, trolley frame, support leg, walking platform and driver's cab.
2. Transmission mechanism: hoisting mechanism, running mechanism, etc.
3. Electrical systems: handheld controllers, master controllers, conductive devices, cable reels, resistance boxes, frequency converters, and control cabinets.
4. The main components: wire ropes, chains, pulleys, reels, brakes, wheels and tracks.
5. Optional device: hook, grabs, lifting electromagnets.
Single girder overhead crane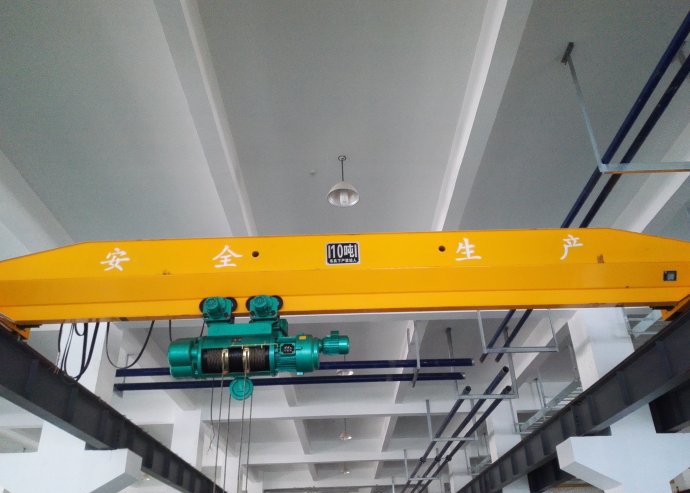 Double girder overhead crane