Double Trolly Overhead Crane
Double Trolly Overhead Crane Application
This kind of Double Trolly Overhead Crane has approximately same structure with hook bridge crane, besides, the bridge rack is equipped with 2 trolleys have the same weight.With two trolleys, QE Model double trolley overhead trolley can work simultaneously or separately, this advantage made it more convenient to fit in lifting and handling elongated objects, such as wood, paper tube, slab and plate, and bar in workshops or outdoor stores in factories or mines.
The Double trolley overhead crane that works simultaneously, this crane is suitable to lift long materials(wood, paper tube, pipe and bar) in workshops or outdoor stores in factories and mines.
Based on bringing in and assimilating foreign advanced technology, this type of crane takes modular design theories and guidance, uses modern computer technology, as means, introduces optimized and reliable design methods, which is new type of crane made by employing import configuration, new material and technology and has features in lightweight, generalizing, energy conservation and environmental protection, maintenance free and high technology content.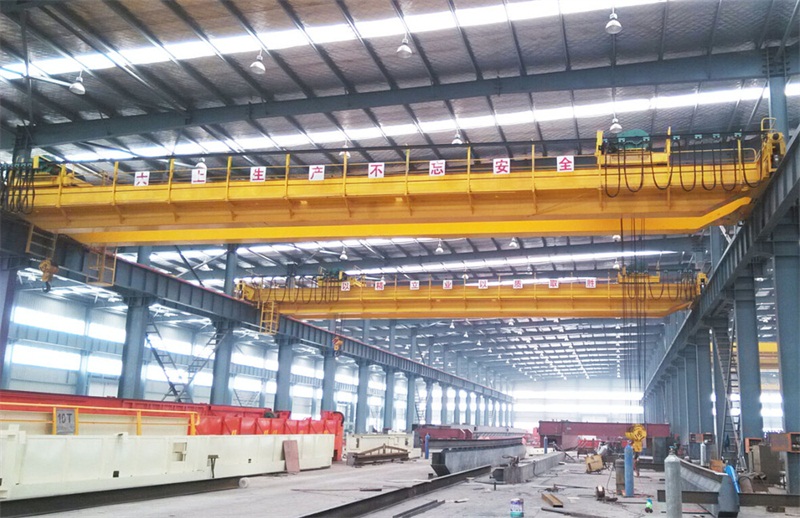 Double Trolly Overhead Crane Feature
1) Cabin control or pendant control.
2) Driver's room is opened or closed types.
3) Wound rotor motor is used on each mechanism, changed speed by resistance.
4) Working ambient temperature: -20 °C~+45°C.
5) It's not suitable for lifting blazing & melting metal or toxicant as well as explosion-proof or insulating working conditions. Tow dollies can work by oneself or together.
6) Double trolley bridge crane is mainly consists of strong bridge beams, two trolley-traveling mechanism, crane traveling mechanism and electrical appliances.
7) The two trolleys on the crane beam could work simultaneously or separately as your demand, it's more efficient and convenient.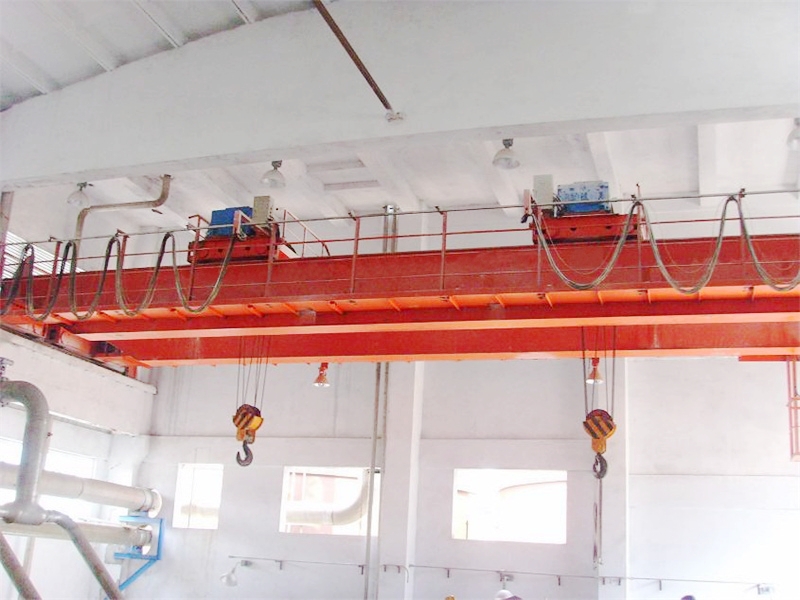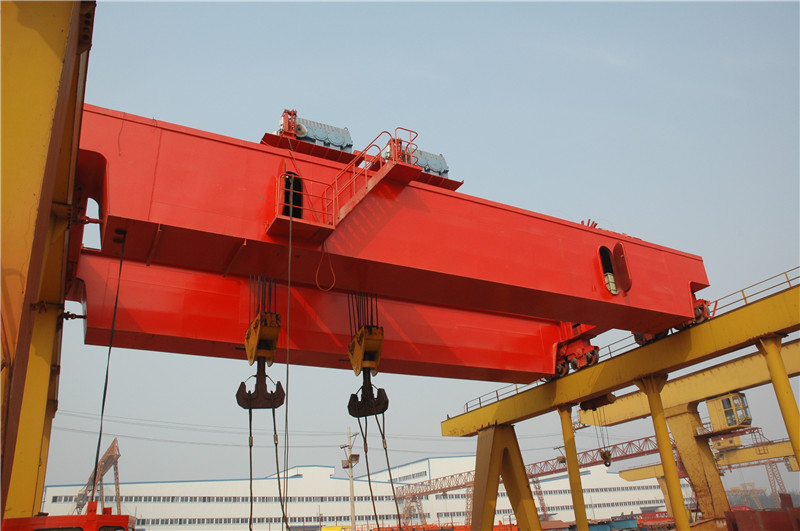 Double Trolly Overhead Crane Characteristic
a. Lowest limiting size between the top of crab and the track of trolley, it reduces 20%~30% the capital of workshop efficiently.
b. Hard-tooth reducer
c. High quantity wire-rope
d. Alarm device to overloading,
e. Obliquely hanging,
f. Second protecting equipment preventing hook clashing the top,
g. Protecting the current lacking of any phase etc.
Double Trolly Overhead Crane also can be called
Double Trolly Bridge Crane,
Double Trolly Crane,
Double Girder Overhead Crane,
Double Girder Crane.
Capacity (ton)
5+5
10+10
16+16
Span (m)
10.5-31.5
Max. Lifting height (m)
16
Speed (m/min)
Hoisting lifting
A5
11.3
8.5
7.9
A6
15.6
13.2
10.7
Travelling
Crab
A5
37.2
43.8
44.6
Crane
A5
90.791.984.7
84.787.6
87.674.274.6
A6
92.793.786.5
7689
8975.375.3
Rail
43kg/m
QU70
Power supply
380V 50HZ 3 Phase
Leave Messages Please Feel free to give your inquiry in the form below.We will reply you in 24 hours.