Steel Smelting Overhead Crane are widely used in steel plant, smelting plant and waste warehouse for lifting cast ingot, steel scraps, steel ball and steel billets, also can be used for lifting blazing and melting metal or toxicant as well as explosio
Steel Smelting Overhead Crane Description
Steel Smelting Overhead Crane are widely used in steel plant, smelting plant and waste warehouse for lifting cast ingot, steel scraps, steel ball and steel billets, also can be used for lifting blazing and melting metal or toxicant as well as explosion-proof or insulating working conditions, high working efficiency, easy maintenance, safe and reliable operation.
Lifting capacity: 5t ~ 450/50t
The main hook: lifts up and down;
The aux. hook: pours out the melting metal;
Working ambient temperatures: -10 to 50°C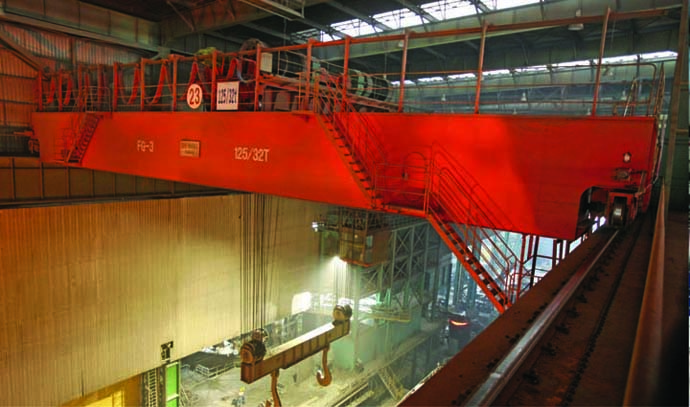 Steel Smelting Overhead Crane are mainly consists of strong bridge beams, crane traveling mechanism, electric winch trolley, electric system and lifting spreader system (such as tank, electromagnetic chuck, hook, etc), and could be classified into several working duties, such as A5, A6, A7, A8, according to the working frequency and working time.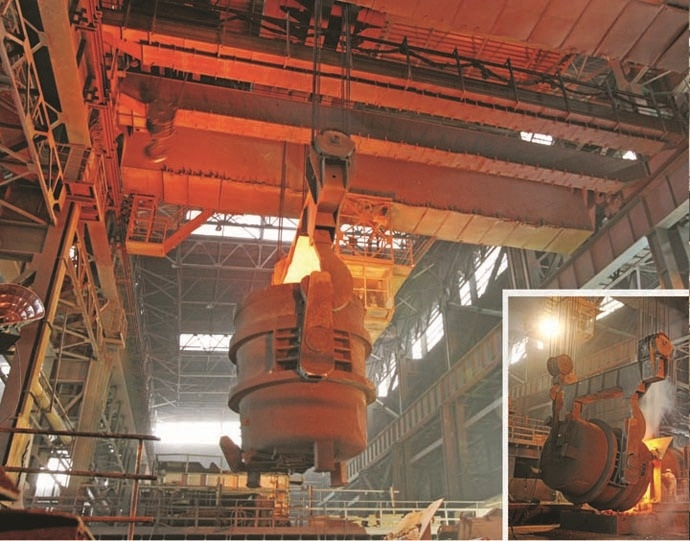 Steel Smelting Overhead Crane Feature
1. Overhead crane Steel treatment: Surface: sand blasting, no weld joint, anti-rust painting, primer and finishing paint, about 105 microns
2. All mechanisms are controlled in the driver room, the driver room has close and open types
3. The Steel Smelting Overhead Crane Can be used for both indoor and outdoor operations, waterproof cloth is needed in outdoor operation
4. Wound rotor motor is used on each mechanism, changed speed by resistance
5. Safety features: weight overload protection device, top quality polyurethane buffer, crane traveling limit switch, low voltage protection function, emergency stop system, current overload protection function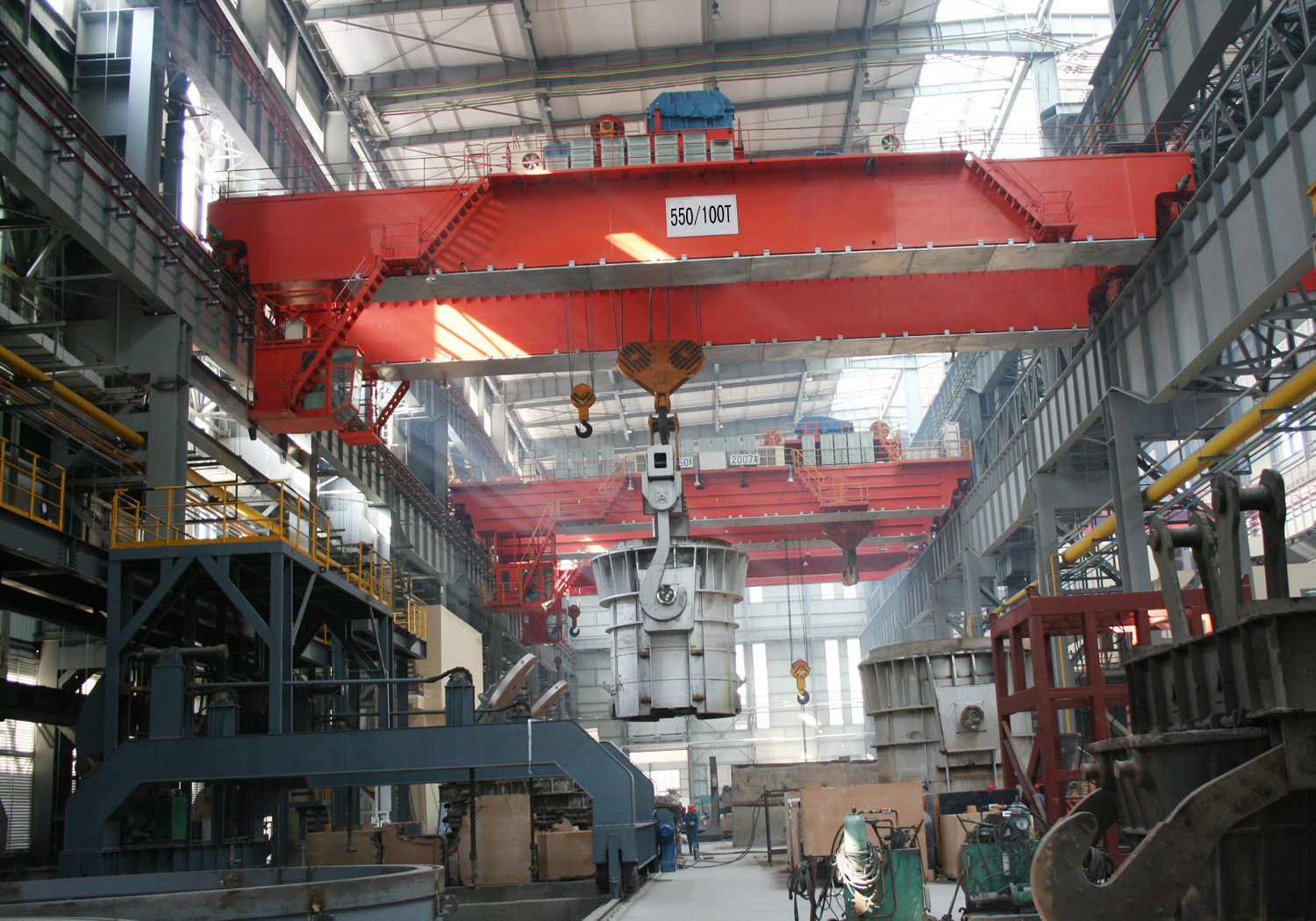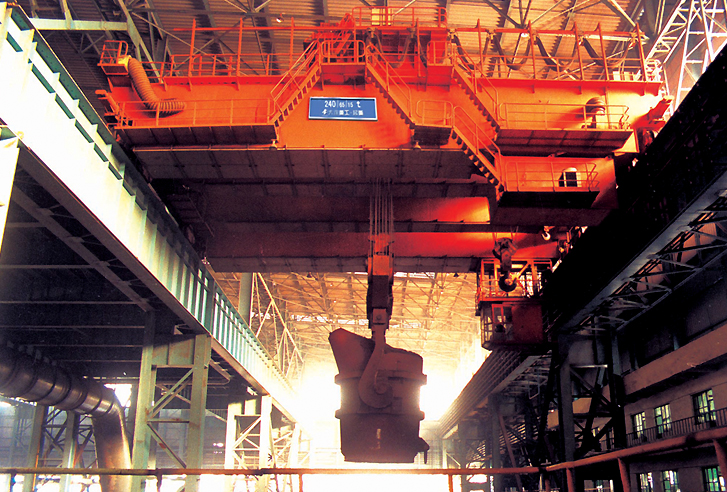 | | |
| --- | --- |
| Capacity(main hook) | 5~450ton |
| Capacity(Aux hook) | as your requirement |
| Span | 7.5m-35m |
| Lifting height | 6m 9m 12m 18m 24m 30m |
| Lifting unit | Wire rope electric trolley |
| Industrial voltage | 380V50Hz3Phase or as your demand |
| Control method | Pendant push button remote controller or cabin control |
| Working temperature | -25°C ~ +42°C |
| Working class | A5 A6 A7 |
| Color of crane | Red yellow or as your demand |
| Raw material of crane structure | Q235 steel plate |
Leave Messages Please Feel free to give your inquiry in the form below.We will reply you in 24 hours.