Hydraulic grab overhead crane consists of box-shaped beam, grab, trolley lifting and traveling mechanism, crane traveling mechanism, cabin and electric control system.The grab can grab debris, mine stone, or other things, it is widely used for loadi
Hydraulic Grab Overhead Crane Description
Hydraulic grab overhead crane consists of box-shaped beam, grab, trolley lifting and traveling mechanism, crane traveling mechanism, cabin and electric control system.

The grab can grab debris, mine stone, or other things, it is widely used for loading goods in power plant, freight yard, workshop and wastes treatment factory to transport bulk materials.

All the mechanism is operated in cabin. There is three direction to enter cabin platform. The trolley can move horizontally on the rail fitted on beams. The beams are welded by the machine hands, which make the structure more reasonable and reliable.
Hydraulic grab overhead crane
mainly could be classified into several working duties, A3-A7.

The grab separately hung over the switching mechanism and lifting mechanism with four steel wire ropes. can open and close in any height, but it only adapts to particle materiel accumulation in natural state.
If you want to grab the material under water or special material, you should mention it when order good.

Hydraulic Grab Overhead Crane Feature
1.Reasonable structure, strong bearing capacity
2.Main lifting mechanism is equipped with speed switch
3.Safe and reliable operation
4.Commodious cabin and open view
5.Low cost maintenance, long working life
6.Strong box type, welding by machine hand

Hydraulic Grab Overhead Crane Safety Device
As safety is the most important for such heavy machine, we are equipped with the following devices:
1. Crane traveling limit and lifting height limit switch
2. Weight overload protection device
3. Top quality long time bearing
4. Polyurethane materials buffer
5. Voltage lower protection function
6. Phase sequence protection function
7. Current overload protection system
8. Emergency stop function
9. Rain cover for outside hoist, driving units, electrical cubicle.
10. Warning indicator: flashing lights and warning sound.

Hydraulic Grab Overhead Crane Drawing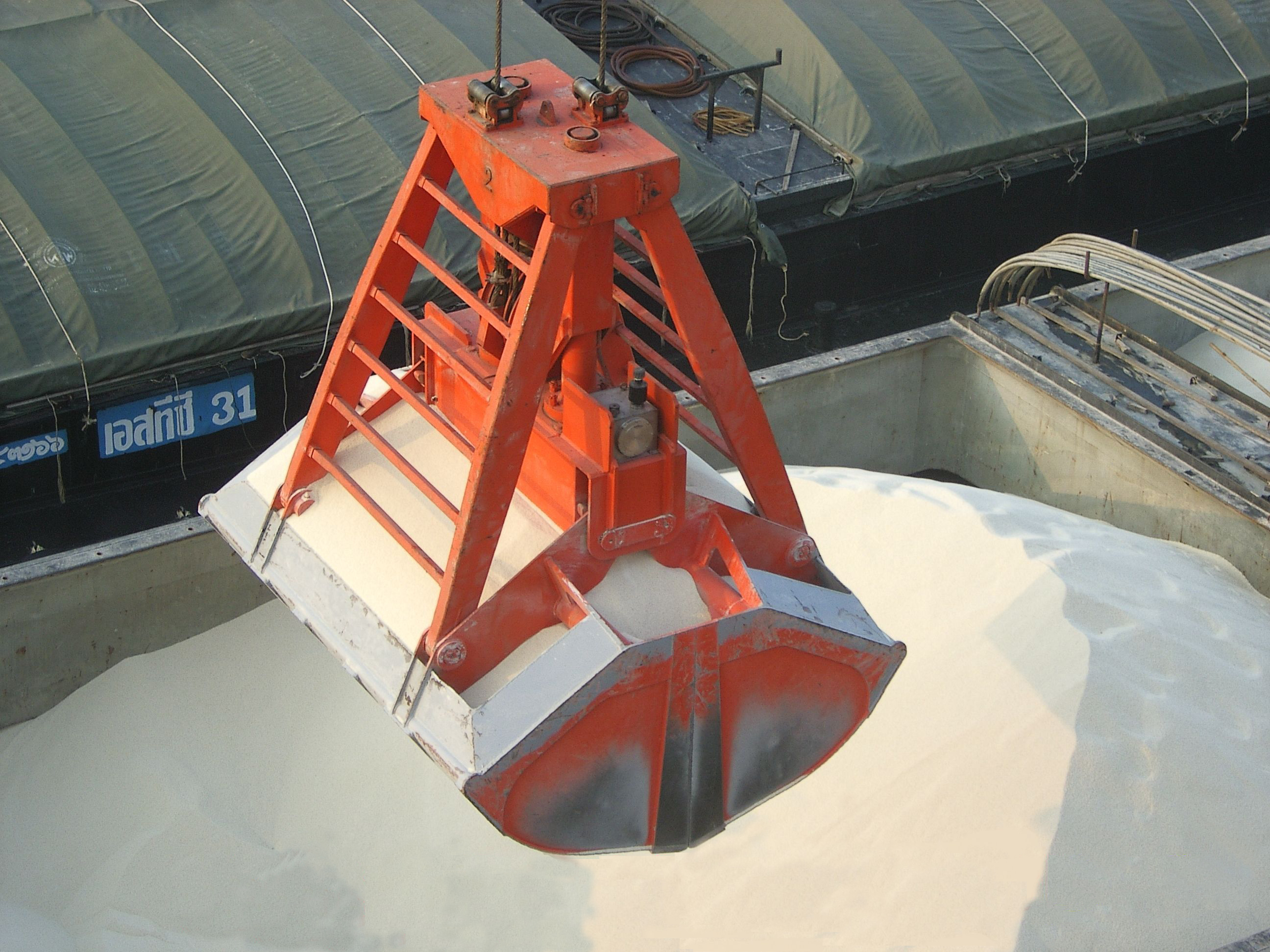 Lifting capacity (t)

5

10

16

20

Span (m)

10.5-31.5

Lifting height (m)

20

18

22

26

Working duty

A3-A6

Traveling speed

Lifting (m/min)

40

40

41

48

Grab traveling (m/min)

44

45

43

43

Crane traveling (m/min)

93

112

98

87

Grab

Type

Light medium heavy extra-heavy

Volume (m2)

0.75-2.5

1.5-5

2.5-8

3-10

Weight (g)

1-3.3

Power supply

380V 50HZ 3phase or as your required
Leave Messages Please Feel free to give your inquiry in the form below.We will reply you in 24 hours.