LDP Single Beam Bridge Crane is low headroom bridge crane, with much higher lifting height and larger working space than LDA overhead crane, save cost of workshop building, are used for loading and unloading material, wide spans, high working frequenc
Single Beam Bridge Crane Introduction
LDP Single Beam Bridge Crane is low headroom bridge crane, with much higher lifting height and larger working space than LDA overhead crane, save cost of workshop building, are used for loading and unloading material, wide spans, high working frequency, consist of steel box shape bridge beam, end beam, electric hoist and other electrical parts to achieve perfect construction stability.
The Single Beam Bridge Cranes main girder are optimally produced using a integrated technology which is weld-less, so that maximum performance with a minimum of deadweight can be achieved, are especially suitable for lifting and transporting loads over 1 ~ 20 ton and for span is not more than 25m, load capacities up to 32 ton and spans up to 31m.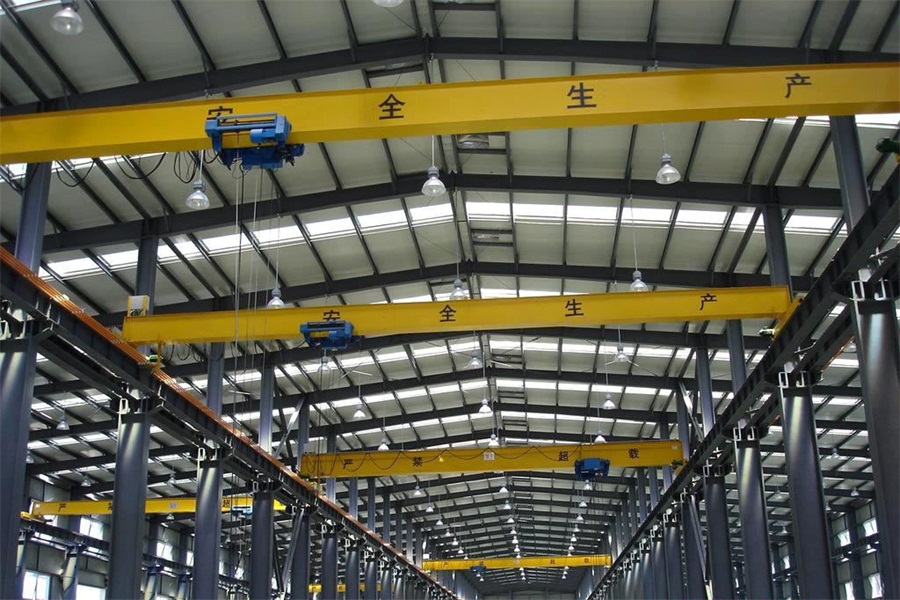 Single Beam Bridge Crane Technical Features
1. Single Beam Bridge Crane main steel material shall not be less than the provisions of Q235 in GB700-88.
2. The Single Beam Bridge Crane connecting steel structures shall comply with GB1228 ~ 1231, such as high strength bolts, nuts and washers.
3. Single Beam Bridge Crane welds shall be in the form of GB985 and GB986.
4. The inspection of welds must meet the requirements of GB3323 and GB11345, must inspect by X-ray or ultrasonic.
5. Single Beam Bridge Crane Motors are used specially crane duty suitable for frequent starting, reversing and braking with ISO 9001:2000 ISO 14001:2004, enclosed in dust-proof construction foot-/flange-mounted TESC/TEFC, Sq cage motors with integrated safety brakes, insulation class F, IP54 protection for hoisting, CT and LT motions
6. Entire gear boxes are made of accurate hob cut helical/spur gears and pinions, having hardness 250 to 350BHN made from carbon alloy steel
7. Independent hydraulic brake make the crane more safe and easier to control
8. The gear design for adequate strength and optimum wear resistance for smooth operation and long lifespan
9. Vacuum casting workshop (no sand inclusion technique) which makes our wheels more elastic and outer surface hard-wearing and durable
10. Good painting, primer and finishing paint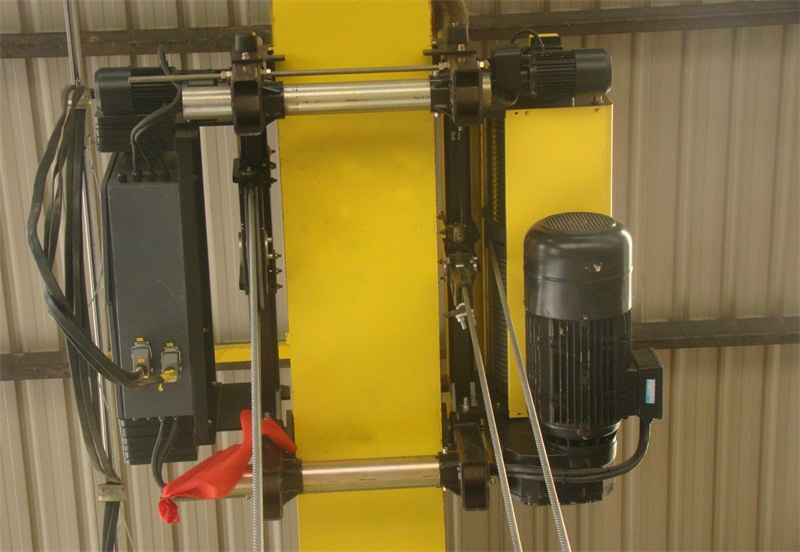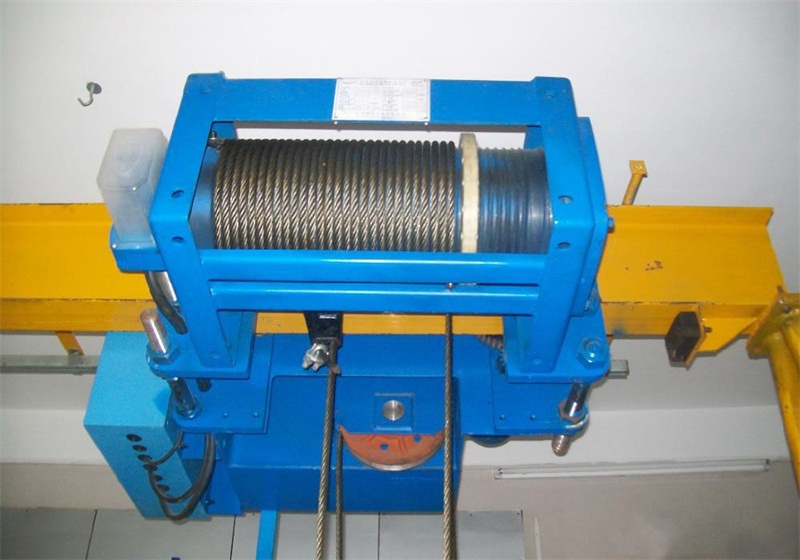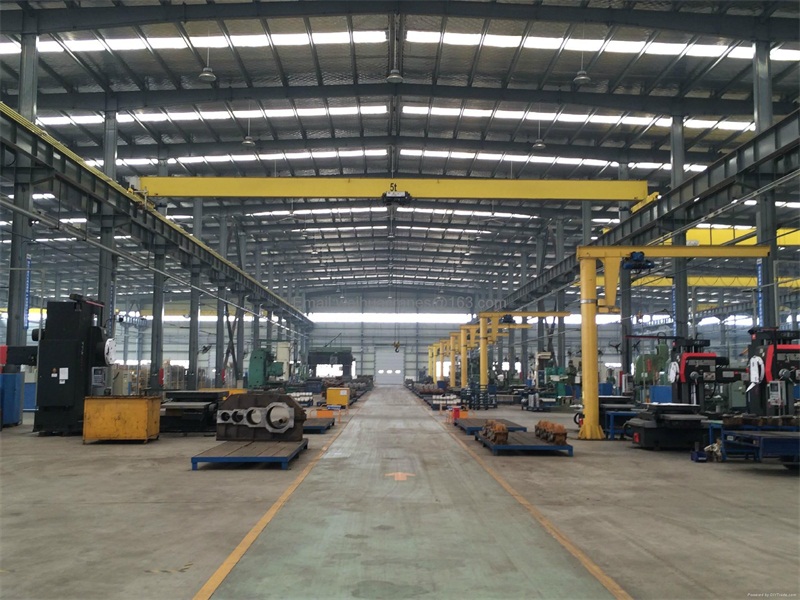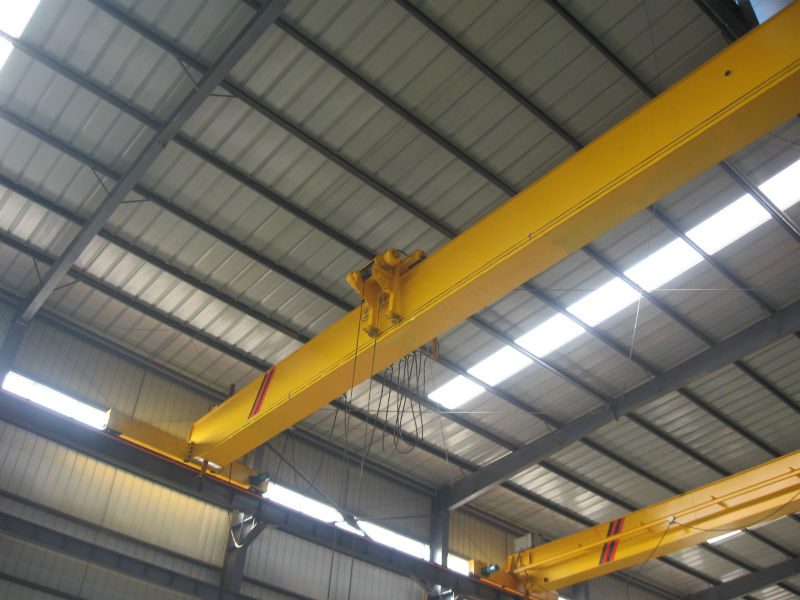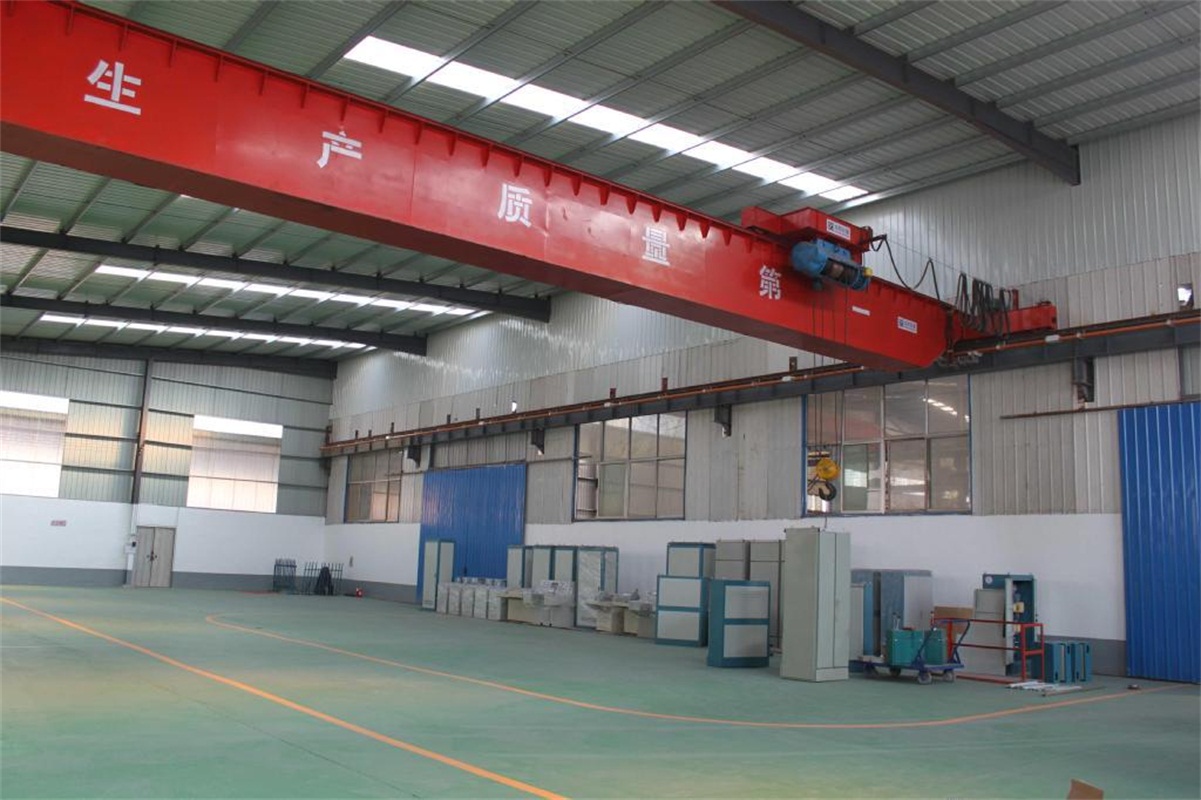 Lifting weight (t)

1

2

3

5

10

Span (m)

7.5-22.5

Hoist lifting & traveling mechanism

Model

MD

CD

Lifting speed (m/min)

8/0.8 (7/0.7)

8 (7)

Lifting height (m)

6 9 12 18 24 30

Traveling speed (m/min)

20

Working duty

A3

Supply power

380V 50HZ 3phase or other

Wheel diameter

Φ270

Width of railway

37-70mm
Leave Messages Please Feel free to give your inquiry in the form below.We will reply you in 24 hours.