The Magnetic Overhead Crane (electromagnetic overhead crane) can be used for lifting cast ingot, steel scraps, steel ball, steel billets, etc, are widely used in steel plant, smelting plant, waste warehouse and any other need to deal with steel and ir
Magnetic Overhead Crane Description
The Magnetic Overhead Crane (electromagnetic overhead crane) can be used for lifting cast ingot, steel scraps, steel ball, steel billets, etc, are widely used in steel plant, smelting plant, waste warehouse and any other need to deal with steel and iron.
The Magnetic Overhead Crane just like the common overhead crane, mainly consists of strong bridge beams, crane traveling mechanism, electric winch trolley, electric system and electromagnetic disk system, working duty: A5, A6, A7, according to the working frequency and working time, perfect performance and easy maintenance, high working efficiency, safe and reliable operation.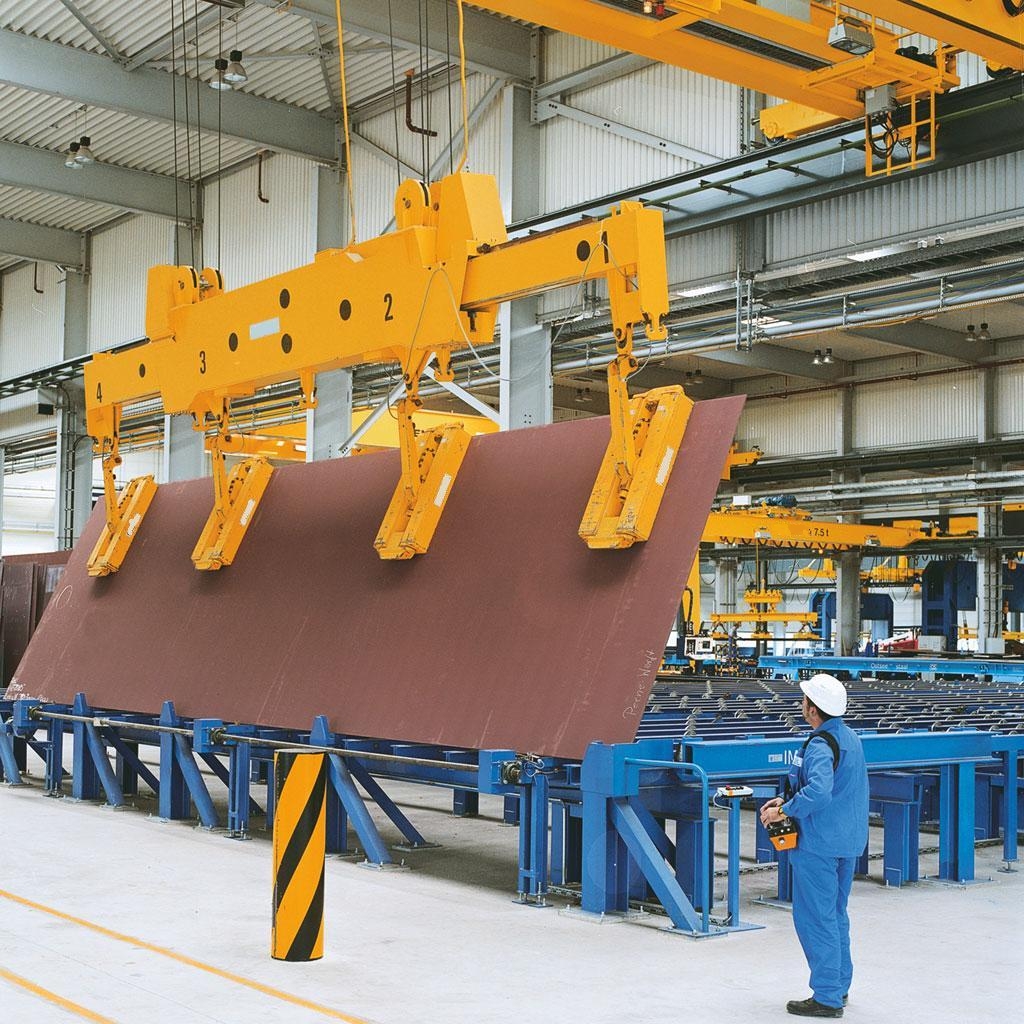 Magnetic Overhead Crane Specification
* Lifting weight (capacity): 5 - 40 ton
* Span: 7 - 34.5 m
* Lifting Height: as your requirement
* Working duty: A3, A4, A5, A6, A7
* Working temperature: -25 ~ 40 degree
* Electromagnetic parameter: MW5 or MW84, strong powerful
Magnetic Overhead Crane Technical Advantage
1. China top assembly with best prices
2. Pendent control, wireless, cabin control
3. Strong box type, welding by machine hand, Surface treatment: sand blasting
4. Painting: anti-rust painting, primer and finishing paint, general thickness: about 105 microns
5. Wheels, wire rope drum, gears, couplings are manufactured by our CNC machine center
5. Heavy duty slipping motor, Nanjing brand, top quality in China
6. Siemens main electric system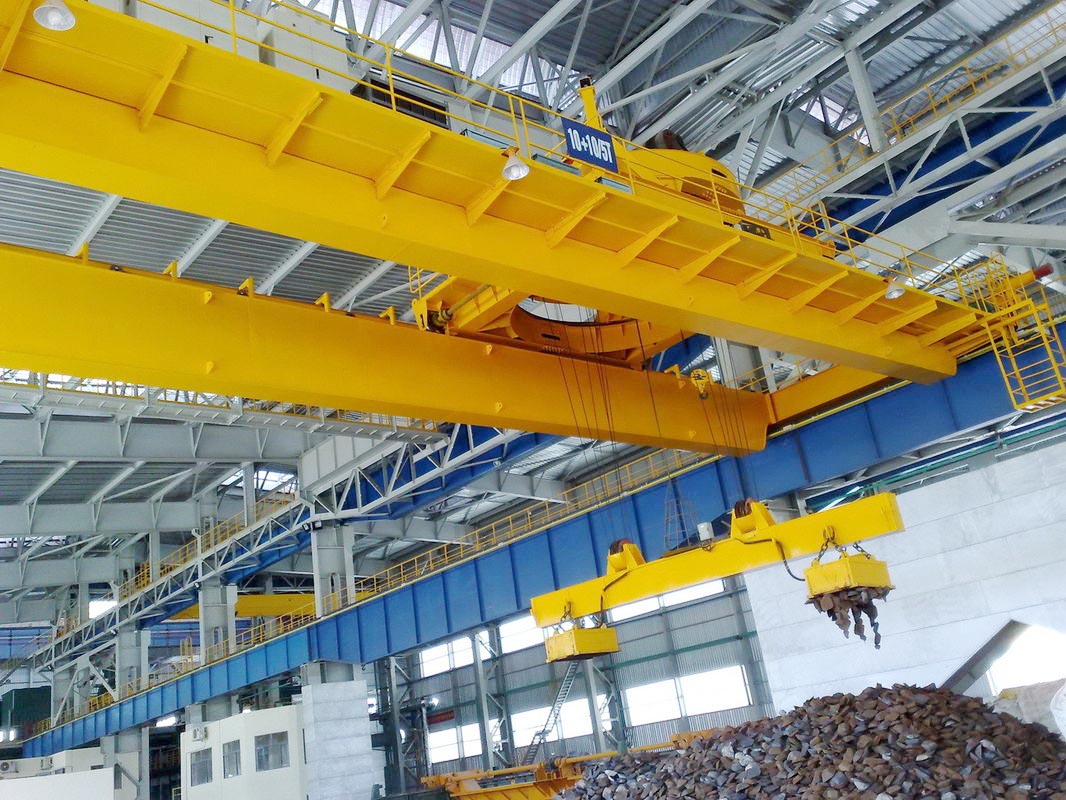 Magnetic Overhead Crane Packing & Delivery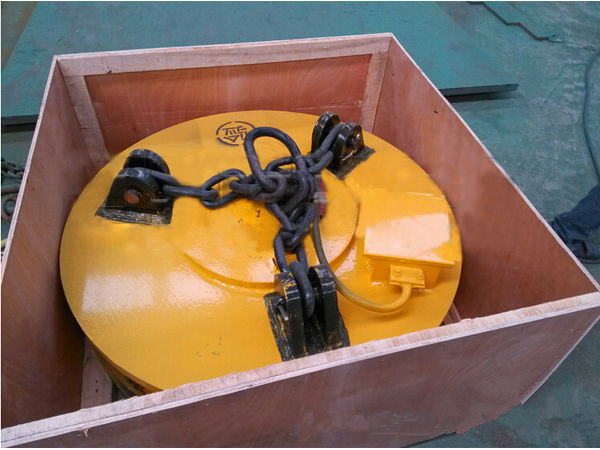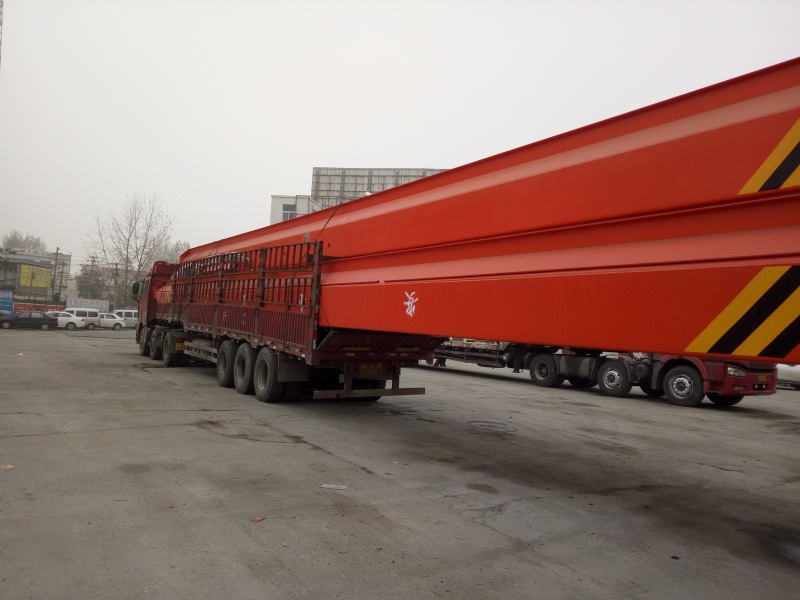 Lifting capacity (t)

5t+5t

10t+10t

16t+16t

20t+20t

Span (m)

10.5 13.5 16.5 19.5 22.5 25.5 28.5 31.5 34.5

Lift height (m)

16/18

Working duty

A3-A7

Lift speed (m/min)

18

15

13

13

Trelly traveling speed (m/min)

38

Crane traveling speed (m/min)

80

Power (kw)

63

101

118-126

148-155

Power supply

380V 50HZ 3phase or as your required
Leave Messages Please Feel free to give your inquiry in the form below.We will reply you in 24 hours.