Grab bucket overhead crane refers to the crane equipped with a grab, widely used in ports, docks, freight stations, mines and other for loading a variety of bulk cargo, logs, minerals, coal, sand and gravel, earthwork and so on.
Grab bucket overhead crane is an automatic pick-up machine, the movement of crawls and unloads the material is driven by the unloader driver operation, no auxiliary staff, avoiding the workers heavy labor, saving the auxiliary working hours, greatly improving the handling efficiency.
According to the shape, Grab bucket overhead crane Claw bucket can be divided into shell-shaped grabs and orange flap grab, the shell-shaped grabs consists of two complete bucket, orange flap grab consists of three or more jaws.

shell-shaped grabs overhead crane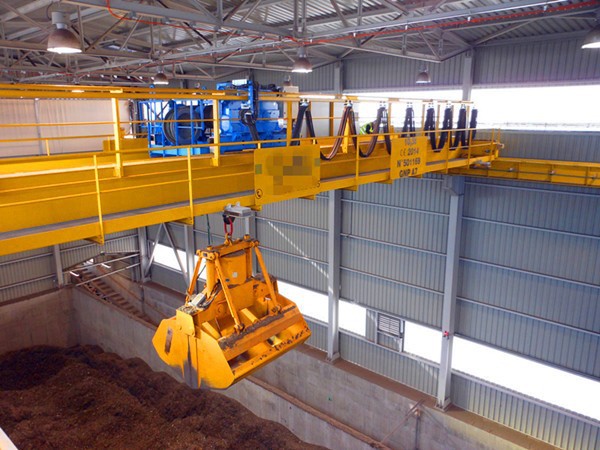 orange flap grab overhead crane